EQUI-PRO® Calorie-Plus
Dry fat supplement for horses, designed to provide energy (calories) for weight gain and exercise performance. Available in 8 lb or 25 lb bucket.
The perfect, easy to use addition to your feeding program for weight gain, focused energy, and hair condition. Pound for pound, Calorie-Plus provides better economic value than any other fat source!
Features:
Highly effective: 2-3 times more calories than cereal grains, 5 times more calories than rice bran or beet pulp

Does not conflict with fortified feeds

Does not contain sugar or starch

Easy to feed, not messy like oils
Guaranteed Analysis
| | | |
| --- | --- | --- |
| Crude Fat | (Min) | 99.00% |
| Total Fatty Acids | (Min) | 95.00% |
| Free Fatty Acids | (Max) | 0.5% |
| Unsaponifiable Matter | (Max) | 2.50% |
| Insoluble Impurities | (Max) | 0.50% |
| Moisture | (Max) | 1.00% |
Feeding Instructions
Feed Calorie-Plus mixed into the grain portion of the diet at a rate of 2-4 ounces per horse per day.
Larger volumes (up to 8 oz) can be fed to underweight horses.
Calorie-Plus should be gradually introduced into the diet (7-10 days) to avoid loose stool.
Equine Feeding Guidelines
Divide feed into a minimum of two equal feedings. Never feed more than 0.5 lbs of grain per 100 lbs of body weight in a single feeding.
The amount of grain fed to any horse will vary depending on forage quality and availability in addition to the animal's weight, body condition, activity level and age.
All dietary changes should be made slowly over a period of 10-14 days.
If your horse has dental problems or trouble swallowing, this product can be soaked in a small amount of water before feeding.
If you would like to have your horse's diet evaluated to ensure it is balanced for all critical nutrients, please contact your Poulin Grain feed specialist.
Ingredients
Vegetable Fat (Palm Oil), Artificial Flavor
Product and Equine Resources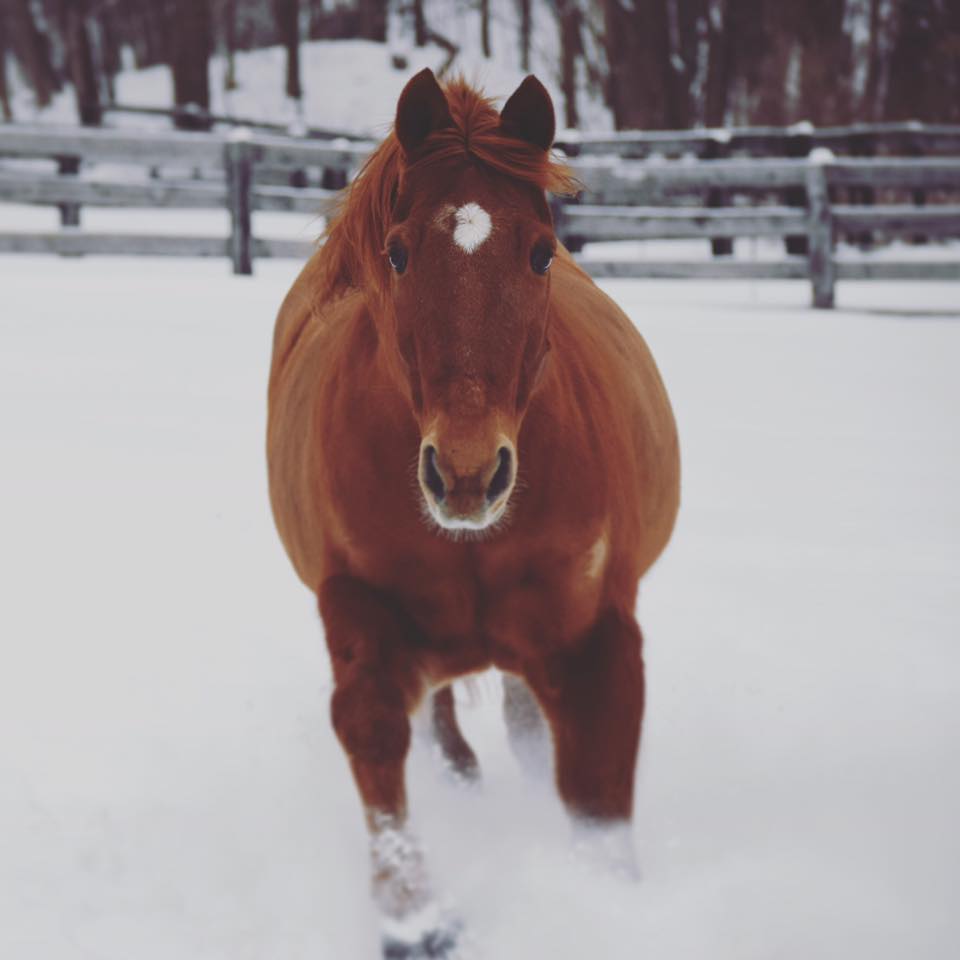 Rebel has been on Poulin Grain close to half his life! Champion reining horse to semi retirement days. People can't get over his condition at 22.
- Jess U.
SHARE YOUR STORY | #PoulinPowered
Related Products