Christian Hoellerer keeps a group of chickens and sells the eggs they lay. But this 10 year old isn't saving the money for himself. Since he was 3 years old, Christian has been raising money for the Samaritin's Purse, an international relief group, by filling up shoe boxes with tooth brushes and other essentials to be sent to families in need overseas. Seven years ago, at the start of the project, Christian would fill a couple of shoe boxes here and there, but his fundraising efforts have grown substantially since.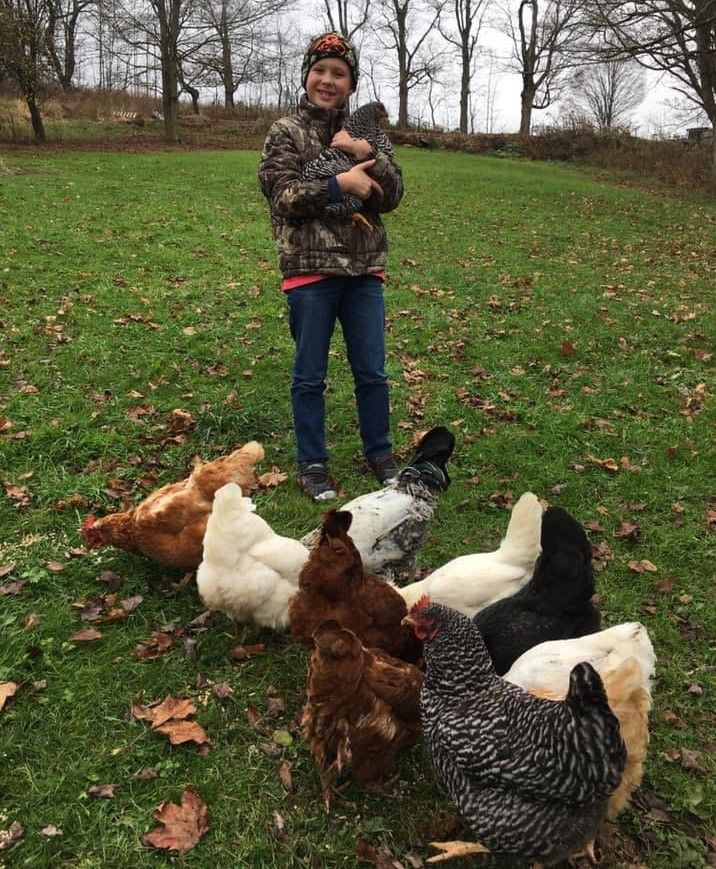 A Growing Gift
This year Christian was able to fill 36 boxes with the money raised from egg sales from the family's 32 laying hens. Christian's project has rightfully earned the name "The Giving Egg".
Recently, The Giving Egg introduced the sale of baby chicks, raised using Poulin Grain Chick Starter Crumbles. "Christian figured if he made $2.50 selling a dozen eggs,  selling 12 chicks would at least give him $24.00 towards the cause!" exclaims Christian's mom, Lacey Barton.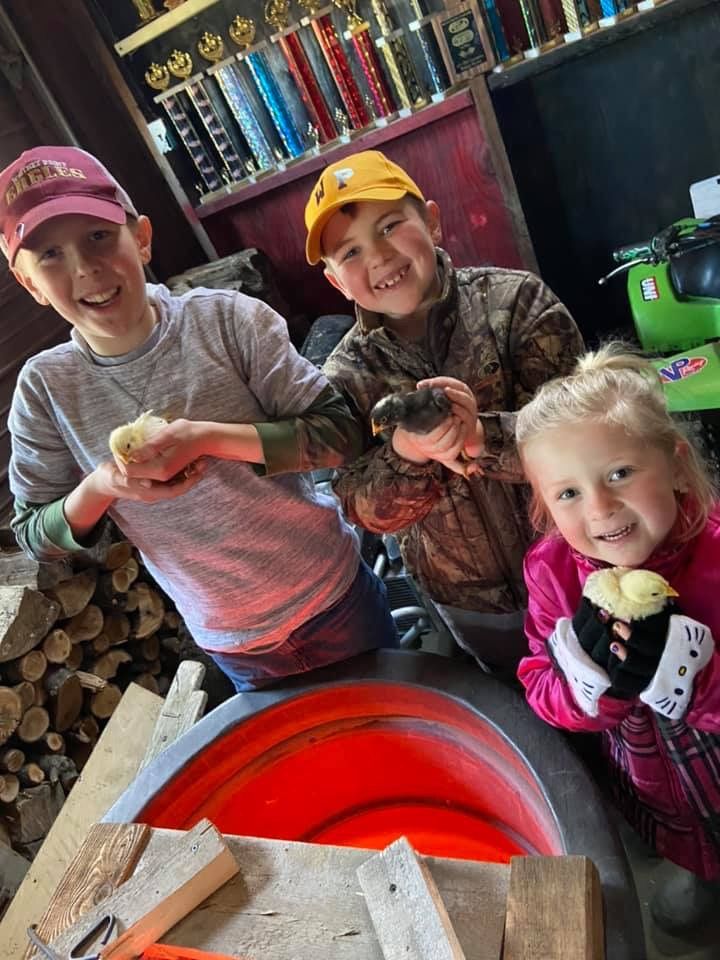 Christian's younger siblings Levi (8 years old) and Anna (5 years old) are a part of the team as well and are becoming more and more involved in the mission. Lacey laughs as she adds "Yeah, it's a family event, especially filling these 35 shoe boxes when it comes around the time… they sit in Mommy's living room for about a month!" The family hopes to continue to grow The Giving Egg's contribution to families in need again in the coming year.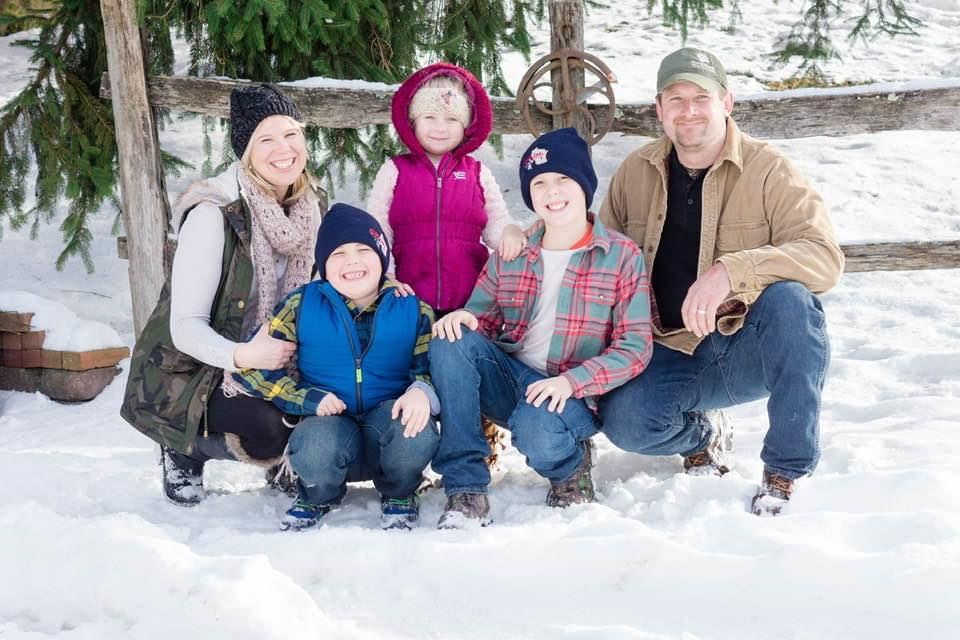 Making Animal Care a Priority
Raising and caring for animals is a valuable skill that Lacey and Rodney Barton have dedicated to instilling in their children. In addition to supporting Christian's poultry raising efforts, Lacey also runs her own horse- centered club, "Pony Pals," where she incorporates the fundamentals of raising and caring for animals. Years ago, Lacey was in search of a club for her daughter, and found that many clubs provided riding instruction, but was disappointed to learn that few focused of the fundamentals of horsemanship and animal care.  Recalling her childhood, "You know we couldn't get on a horse before it went through a 3 point inspection," she chuckled, "And the stalls were cleaned and waterers inspected or filled before riding."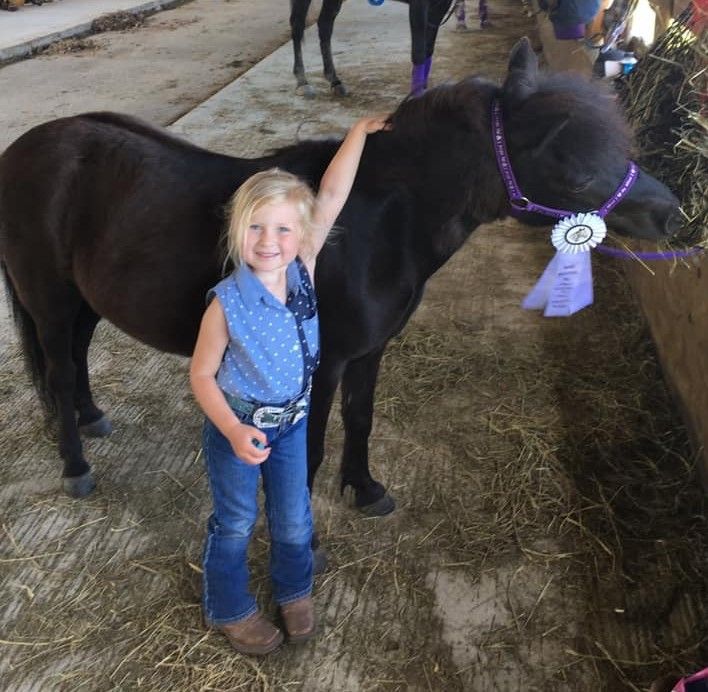 When "Pony Pals" originated three years ago, it drew the interest of eight local girls. In two years, the club had grown to around 48 girls. The club is interactive and includes the fundamentals from grooming and riding, to haying your field and knowing the types of medications needed on a farm. "We have a bubbles and ponies day … which is exactly that… a bathing day".  Lacey finds E-TEC Balancer to be helpful in their program knowing that it can provide the ponies with the vitamins and minerals they need, while limiting added calories, starch and sugar.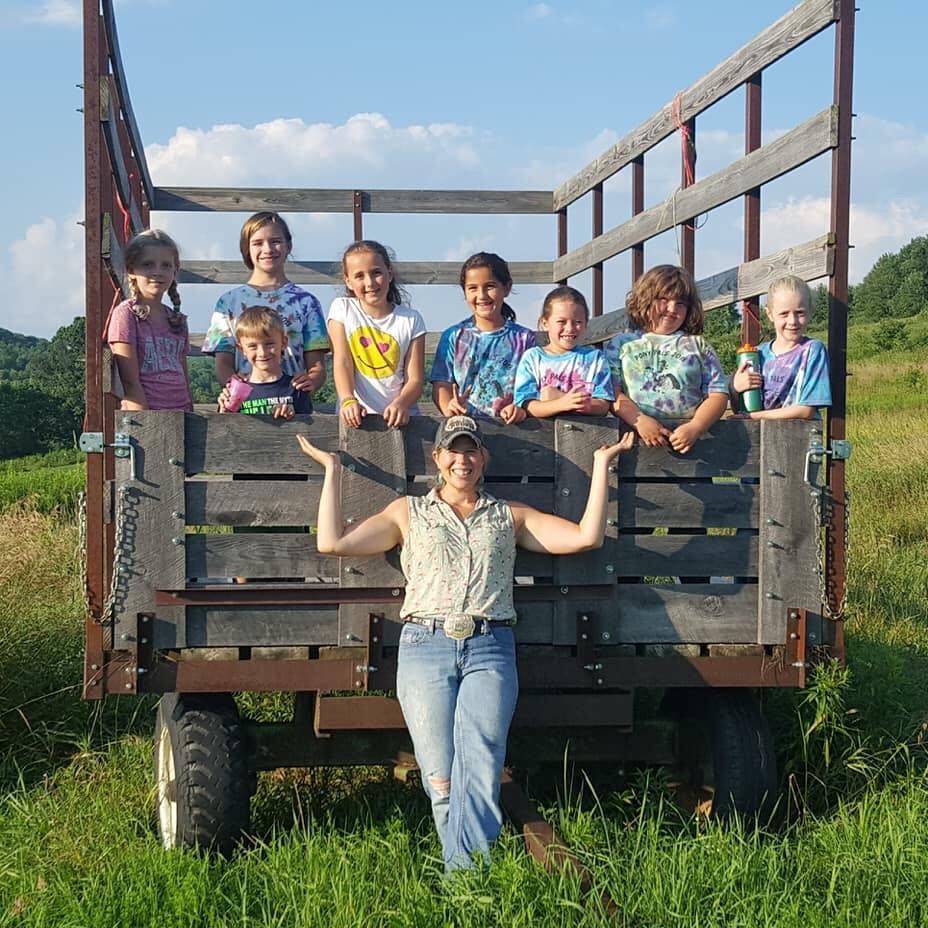 This year, the Barton's local Poulin Grain retailer, Oakwood Manor, in Binghamton NY, has decided to support The Giving Egg's mission. They will be offering $1 off per 50 lb bag of Poulin Grain Chick Starter to anyone who purchases chicks from The Giving Egg in the spring of 2020. In addition, some customers have asked to donate a bag of feed toward the Giving Egg's efforts, which will be gladly accepted. Please contact Oakwood Manor at 607-427-6875 for details, or to make a donation.

---

If you'd like to learn more about Poulin Grain's quality livestock and equine feeds and personalized services such as complimentary forage testing and diet balancing, please visit www.poulingrain.com or call 800.334.6731