Begin Again Horse Rescue (BAHR) is a 501c3 charity located in Lima, NY. The rescue was established in 2009 by a group of three friends who banded together hoping to make an impact on the community of  horses in-need within the surrounding area. In the last 10 years they have focused their attention on horses at risk of neglect, abuse, and possible slaughter.  Horses of all breeds and species (including miniature horses, donkeys and mules) are accepted into the rescue's program from owner surrenders, local kill pen auctions, and as assistance for area county humane societies through neglect case legal seizures. In 2015 BAHR was gifted a beautiful property to call its own, encompassing 28 acres of pastureland, wooded trails, a stable and indoor arena. The farm was in disrepair, so many capital improvements have been made including new stalls, fences, run in sheds, a round pen, and a heated office, all for the comfort and care of the resident horses and volunteers.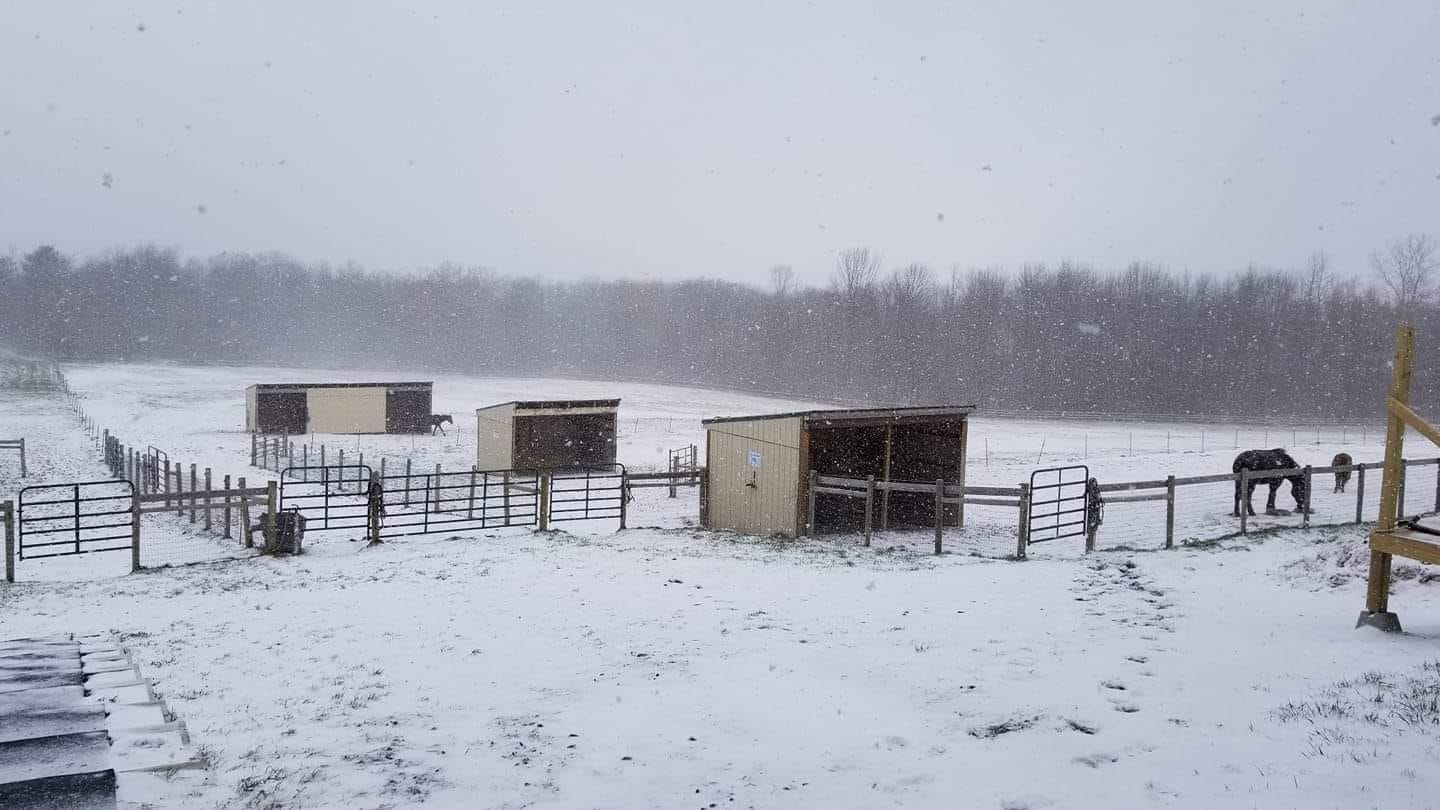 BAHR's Mission
The mission of BAHR is to rescue, rehabilitate and re-home the equines at risk.  They do not offer sanctuary services, but they do keep horses in their care until they feel a perfect match home has been found.  The process of finding a suitable home can often take months or even years of care, especially for the seniors or those with special needs.
BAHR is able to provide this care with only 2 part time caretakers, its dedicated volunteers, and the generosity of donations, and fundraisers held throughout the year. These fundraisers include education and outreach events, at expos, fairs and festivals, which often involve bringing miniature horses to demonstrate proper care and handling of equines. BAHR also holds annual fundraising events such as a sale of donated household and farm items, and their year-end brunch and silent auction, consisting of over 150 gift baskets, certificates and art pieces donated by supporters and local businesses.
In 2018, the success of their bi-annual tack sales spurred the development of Begin Again Tack Shop, a retail space of donated tack and supplies for horse and rider.  Starting in one room of the local community center, it became obvious that more space was needed. After a year of success, in 2019 the shop was moved to its own rented building in Hemlock, NY.  The local community has been extremely supportive of the shop, which is staffed solely by volunteers, and sends 100% of proceeds back to the care of horses at BAHR.

Long Term Commitment
Begin Again Horse Rescue takes special precautions to ensure the future safety of the equines that have come through their program.  Adoptions are limited to a 2 hour radius of the farm in Lima, NY. Each adoption farm gets a visit before approval, and annual check in visits by a volunteer to ensure their placements continue to thrive.  BAHR retains ownership of the equines and adopts them on a permanent lease agreement.  With this arrangement, the animal can never be sold or given away by the adopter, but must be returned to the rescue if they don't wish to, or cannot continue care. The program's ultimate goal is to find loving, forever homes for these horses who have often never had stability of care in their lives.
How Poulin Grain Plays a Part in the Rescue's Success
Equine rescues arrive at BAHR in a variety of conditions, often malnourished, or with diets that don't fit their nutritional requirements, or address their medical needs. There is also a wide range of body types and special needs, from miniature horses and donkeys, foundered ponies, energetic young horses, senior horses, and a Mammoth mule named Jolene.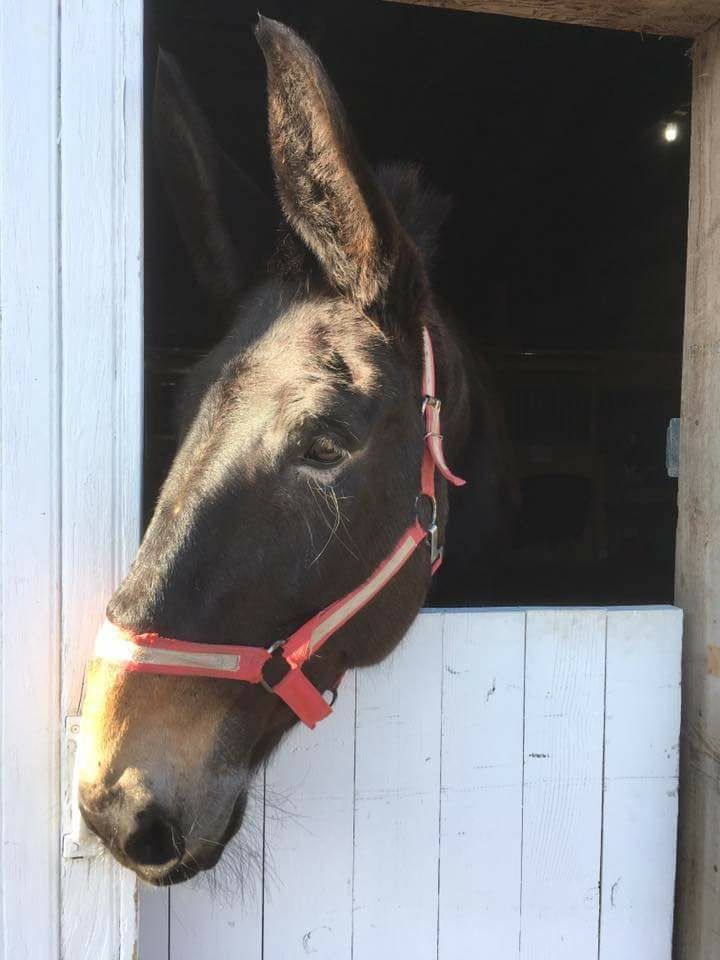 The BAHR residents are all fed a combination of E-TEC® One and E-TEC® Fibre-Max, depending on their nutritional requirements. These feeds provide critical vitamins and minerals, help the horses safely regain proper condition, and allow them to flourish with the use of minimal additional supplements, if any. Setting these rescues on the right nutritional track is key for their future health and success in their forever homes.
You can follow along with Begin Again Horse Rescue, or contribute to the care of their animals by visiting their website, or facebook page.
BAHR's Poulin Grain Retailer: Hemlocks Farm and Garden, Hemlock, NY
Photos courtesy of Begin Again Horse Rescue

---

If you would like to learn more about Poulin Grain's complimentary forage analysis and diet balancing services, visit www.poulingrain.com or call 800-334-6731.