Beet Pulp Shreds
Dried plain beet pulp shreds are a cost effective, highly digestible and palatable source of fiber or forage replacement for horses, cattle and other livestock. 40 lb bag.
Dried plain beet pulp shreds provide a low starch and low sugar energy source in a low-dust and easy to feed form.
Guaranteed Analysis
Crude Protein
Min
6.0%
Crude Fat
Min
0.3%
Crude Fiber
22.0%
Moisture
Max
15.0%
Total Sugars as invert
Min
0.01%
Feeding Instructions
Beet pulp shreds can be fed dry, mixed with other feed, or after being soaked in water for approximately 2 hours or until the pulp has absorbed enough water to expand. Please consult your nutritionist for the best feeding practice for your animals.
Equine Feeding Guidelines
Divide feed into a minimum of two equal feedings. Never feed more than 0.5 lbs of grain per 100 lbs of body weight in a single feeding.
The amount of grain fed to any horse will vary depending on forage quality and availability in addition to the animal's weight, body condition, activity level and age.
All dietary changes should be made slowly over a period of 10-14 days.
If your horse has dental problems or trouble swallowing, this product can be soaked in a small amount of water before feeding.
If you would like to have your horse's diet evaluated to ensure it is balanced for all critical nutrients, please contact your Poulin Grain feed specialist.
Product and Equine Resources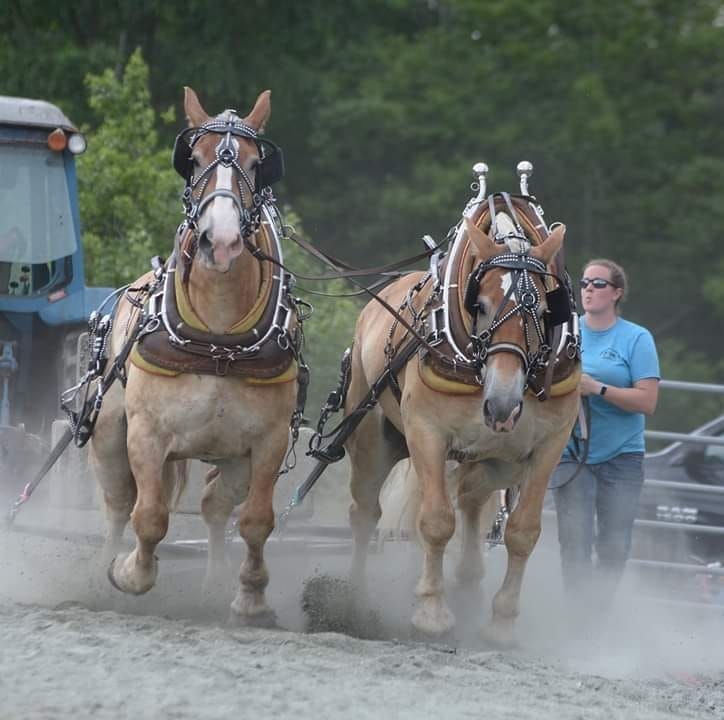 We have always been so happy with Poulin Grain and your support team is amazing! When I have questions about formulating diets I can always count on you guys... We do our best to support family owned businesses like Poulin Grain because they truly care about each animal's specific needs.
Becca J
SHARE YOUR STORY | #PoulinPowered
Related Products