Forage Extender Super Bites
Formulated to provide essential quality fiber in the horse's diet. May be used to replace up to half of the forage in an animals' diet on a pound for pound basis. Suitable for horses, sheep, cattle and goats.
Features sources of highly digestible fiber - Soy Hulls, and Dehydrated Alfalfa Meal

No molasses

80% digestible fiber vs. a maximum of 50% digestible fiber in hay. Provides consistent nutritional content vs. the variability seen in hay.

Reduces dust and mold exposure of horses with only poor quality hay sources available.

12% protein vs. hay protein of 5-8% (depending on crop)

Balanced Ca:P ratio

Yeast Culture is added to aid in the proper digestion of the fiber in the horses diet, allowing the horse to get the most out of the ration

Flavor to enhance palatability

Meet horse's energy requirements with less lbs of concentrate

Economical and available: Average 35% cost savings over other hay replacement products

Available in Forage Extender Super Bites (large pellet), or Forage Extender Mini Bites (standard pellet).
Guaranteed Analysis
| | | |
| --- | --- | --- |
| Crude Protein | Min | 12.00 % |
| Crude Fat | Min | 2.00 % |
| Crude Fiber | Min | 24.00 % |
| Crude Fiber | Max | 28.00 % |
| Acid Detergent Fiber | Max | 38.00% |
| Neutral Detergent Fiber | Max | 57.00% |
| Calcium | Min | 0.70 % |
| Calcium | Max | 0.90 % |
| Phosphorus | Min | 0.30 % |
Feeding Instructions
Feed pound for pound to replace or extend your hay supply at up to 50% of total daily forage consumption.
Do not feed more than 5 lbs per feeding.
Introduce gradually over 10-14 days.
Always supply fresh, clean water.
Equine Feeding Guidelines
Divide feed into a minimum of two equal feedings. Never feed more than 0.5 lbs of grain per 100 lbs of body weight in a single feeding.
The amount of grain fed to any horse will vary depending on forage quality and availability in addition to the animal's weight, body condition, activity level and age.
All dietary changes should be made slowly over a period of 10-14 days.
If your horse has dental problems or trouble swallowing, this product can be soaked in a small amount of water before feeding.
If you would like to have your horse's diet evaluated to ensure it is balanced for all critical nutrients, please contact your Poulin Grain feed specialist.
Ingredients
Soy Hulls, Wheat Middlings, Dehydrated Alfalfa Meal, Calcium Carbonate, Pellet Binder, Yeast Culture, Propionic Acid (a preservative), Flavoring, Sweetener.
Product and Equine Resources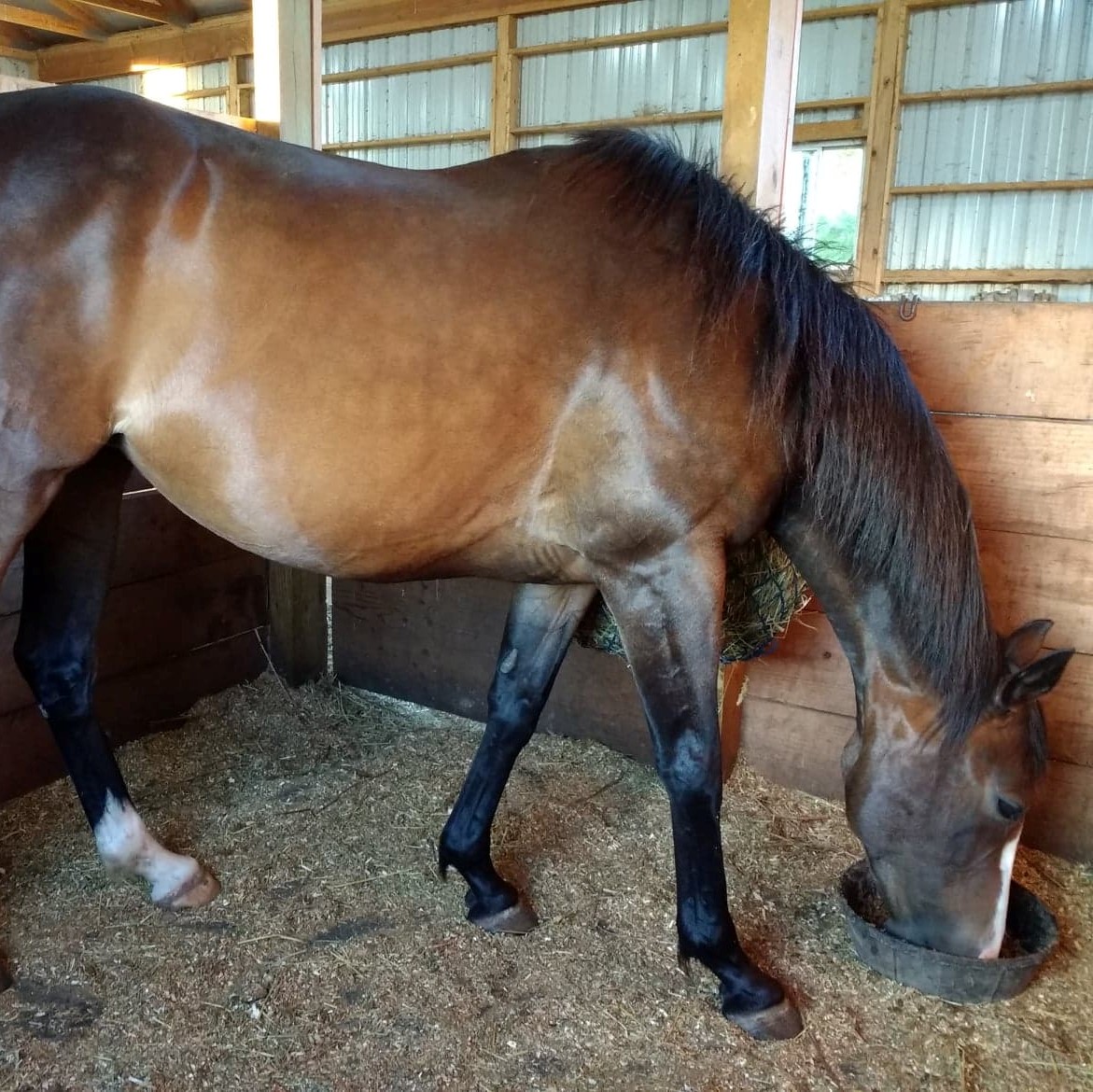 I love Poulin products. They are targeting gut health right through the feed. No need to buy a separate bag. Hands down my horses do better on these products over any other.
Theresa A.
SHARE YOUR STORY | #PoulinPowered
Related Products