Live Cell Yeast
Live cell yeast (Saccharomyces cerevisiae) at 5 billion CFUs/gram, designed for improved digestion and gut health in horses and other livestock.
Increases fiber, phosphorus and calcium digestibility
Better utilization of nutrients, especially for mares
Increased energy, total lipids and amino acid absorption
Improves nutrient utilization
Stabilizes hind-gut pH
Increased digestion and absorption of nutrients
Feeding Instructions
Mature Horses: 10 grams (2 rounded teaspoons or 1 round tablespoon) per head per day.
Recovering or stressed animals:15 to 20 grams (1.5 to 2 rounded tablespoons) per head per day.
Young stock: 5 grams ( 1 rounded teaspoon) per head per day.
Equine Feeding Guidelines
Divide feed into a minimum of two equal feedings. Never feed more than 0.5 lbs of grain per 100 lbs of body weight in a single feeding.
The amount of grain fed to any horse will vary depending on forage quality and availability in addition to the animal's weight, body condition, activity level and age.
All dietary changes should be made slowly over a period of 10-14 days.
If your horse has dental problems or trouble swallowing, this product can be soaked in a small amount of water before feeding.
If you would like to have your horse's diet evaluated to ensure it is balanced for all critical nutrients, please contact your Poulin Grain feed specialist.
Ingredients
Active Dried Yeast (Saccharomyces Cerevisiae), Calcium Carbonate, Yeast Culture, Enzyme Pack, Sodium Silico Aluminate.
Product and Equine Resources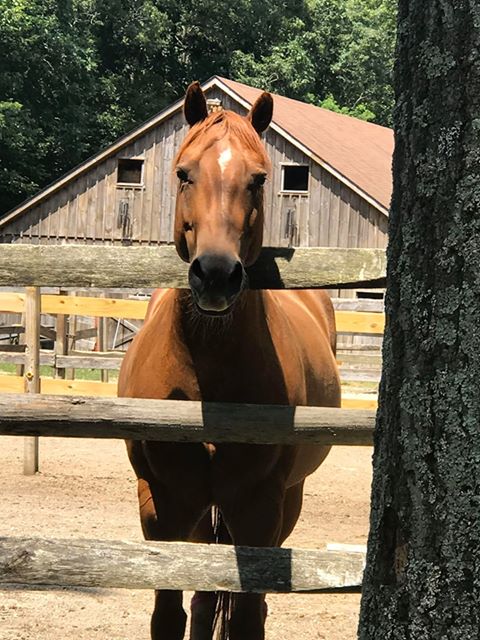 Absolutely love the quality of E-TEC One. Such a noticeable positive difference in the quality of my horse's hoof. In addition, you have top notch customer service...Thanks for all your help!
Dana M.
SHARE YOUR STORY | #PoulinPowered