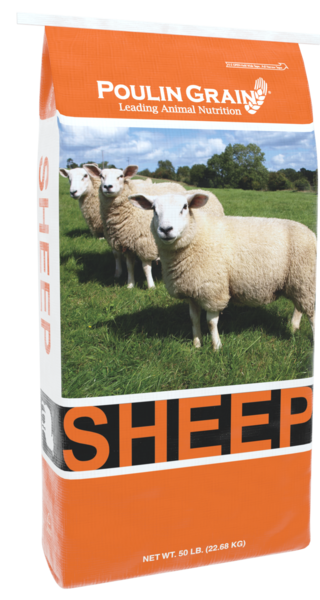 Sheep 1:1 Mineral
Sheep 1:1 Mineral is a complete vitamin and mineral supplement for sheep
Guaranteed Analysis
| | | |
| --- | --- | --- |
| CALCIUM | (Min) | 10.80 PCT |
| CALCIUM | (Max) | 12.90 PCT |
| PHOSPHORUS | (Min) | 10.00 PCT |
| SALT | (Min) | 22.50 PCT |
| SALT | (Max) | 27.00 PCT |
| MAGNESIUM | (Min) | 0.70 PCT |
| POTASSIUM | (Min) | 1.00 PCT |
| COBALT | (Min) | 17.60 PPM |
| COPPER | (Max) | 10.00 PPM |
| IODINE | (Min) | 66.00 PPM |
| SELENIUM | (Min) | 20.00 PPM |
| VITAMIN A | (Min) | 250,000 IU/LB |
| VITAMIN D3 | (Min) | 100,000 IU/ LB |
| VITAMIN E | (Min) | 3,500 IU/LB |
Feeding Instructions
This product should be fed as a sole source of salt. Feed at rate of no more than 4 oz. per head per day.
Provide about 1 to 2oz per head per day. Keep product in a covered mineral feeder, near a water supply or gathering area. Provide enough feeding stations to insure all animals have free access at all times.
Caution: Do not feed supplemental selenium in excess of .3 ppm of total diet.
Ingredients
Monocalcium Phosphate, Dicalcium Phosphate, Salt, Calcium Carbonate, Yeast Culture, Potassium Chloride, Vitamin E Supplement, Manganese Proteinate, Magnesium Sulfate, Potassium Sulfate, Zinc Hydroxychloride, Mineral Oil, Processed Grain By Products, Selenium Yeast, dl-Methionine, Artificial Flavor, Vitamin A Acetate, Vitamin D3 Supplement, Sodium Selenite, Calcium Iodate, Cobalt Carbonate.
Product and Sheep Resources
Related Products